INFLPR at Factory 4.0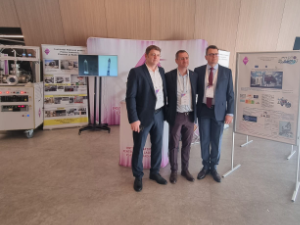 On Thursday, October 19, 2023, INFLPR participated in the Factory 4.0 event with an exhibition stand where the research-development-innovation products and services within the institute were presented. Also, during the conference, Dr. Nicu Scarișoreanu spoke about the research activity in INFLPR and about future projects.
Factory 4.0 is an event dedicated to digital transformation, focusing especially on digitization, and the main objective of the event was to facilitate collaboration between industry representatives and potential partners.